---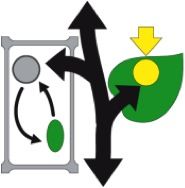 Collaborative Research Center 648: Molecular mechanisms of information processing in plants

Martin-Luther-University Halle-Wittenberg
---
The Collaborative Research Center 648 "Molecular mechanisms of information processing in plants" aims at the elucidation of the molecular mechanisms of information transfer between plants and pathogens and within plant cells.
16 research projects and a service project are funded in the CRC 648.
Participating institutes of the MLU:
Other participating institutions:
An international doctoral training school and a PhD Studient Initiative Halle for the representation of PhD students in various university councils and committees are associated with the CRC 648.
Coordinating university:
Martin-Luther-Universität Halle-Wittenberg
Spokesperson:
Secretary:
Coordination:
---
---